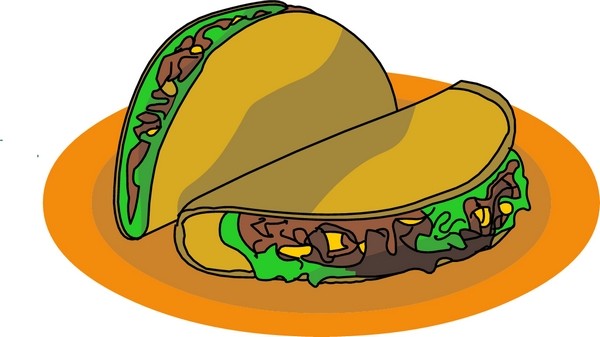 Torchy's Tacos was born in Austin, TX in 2006 as a food truck. Today there are over 30 Torchy's Taco shops, mostly located in Texas. Torchy's is getting ready to invade Colorado. There is one location already open (1085 Broadway, Denver) with four additional locations slated to open sometime in 2016 (hopefully!!).The next four Torchy's will be in Westminster, Greenwood Village, Stapleton and Foothills Mall in Fort Collins. I'm personally excited for the Westminster location. I drive by the site (Wads and 88th) everyday on my way to work and it will be close enough to my house in Lake Arbor that I could walk!
So, should we be pumped? According to my friends in Austin, we should be more than pumped! In Austin there is a taco shop on every corner, but Torchy's is the place they take their out-of-town guests to when they want a taco. It never disappoints.Torchy's has tacos for everyone's taste. They have breakfast (opens at 7am), they have lunch and they have dinner. Tacos for vegetarians, tacos for meat lovers and everything in between! All of Torchy's tacos have a seemingly endless variety of fresh ingredients that will keep you and your family coming back again and again.
These aren't your standard tacos. The Wrangler (scrambled eggs, potatoes, smoked beef brisket and jack cheese), Trailer Park (fried chicken, green chiles, lettuce, pico de gallo and cheese or get it "trashy"- remove lettuce, add queso) and Brushfire (Jamaican jerk chicken, grilled jalapenos, mango, sour cream and cilantro) are just a few of the delicious options that prove this isn't "just another" taco shop. Torchy's has blackened salmon, beef brisket, shrimp, fried avocado, ahi tuna, Jamaican jerk chicken, skirt steak, Portobello mushrooms, fried chicken, jalapeno sausage, barbacoa, carnitas and all your breakfast favorites. You are sure to find something you love!
Get excited Colorado, Torchy's is coming and it's going to be great!
View their full menu at www.torchystacos.com/menu/
Keeping you in touch,
Tiffany and Tanner Cole